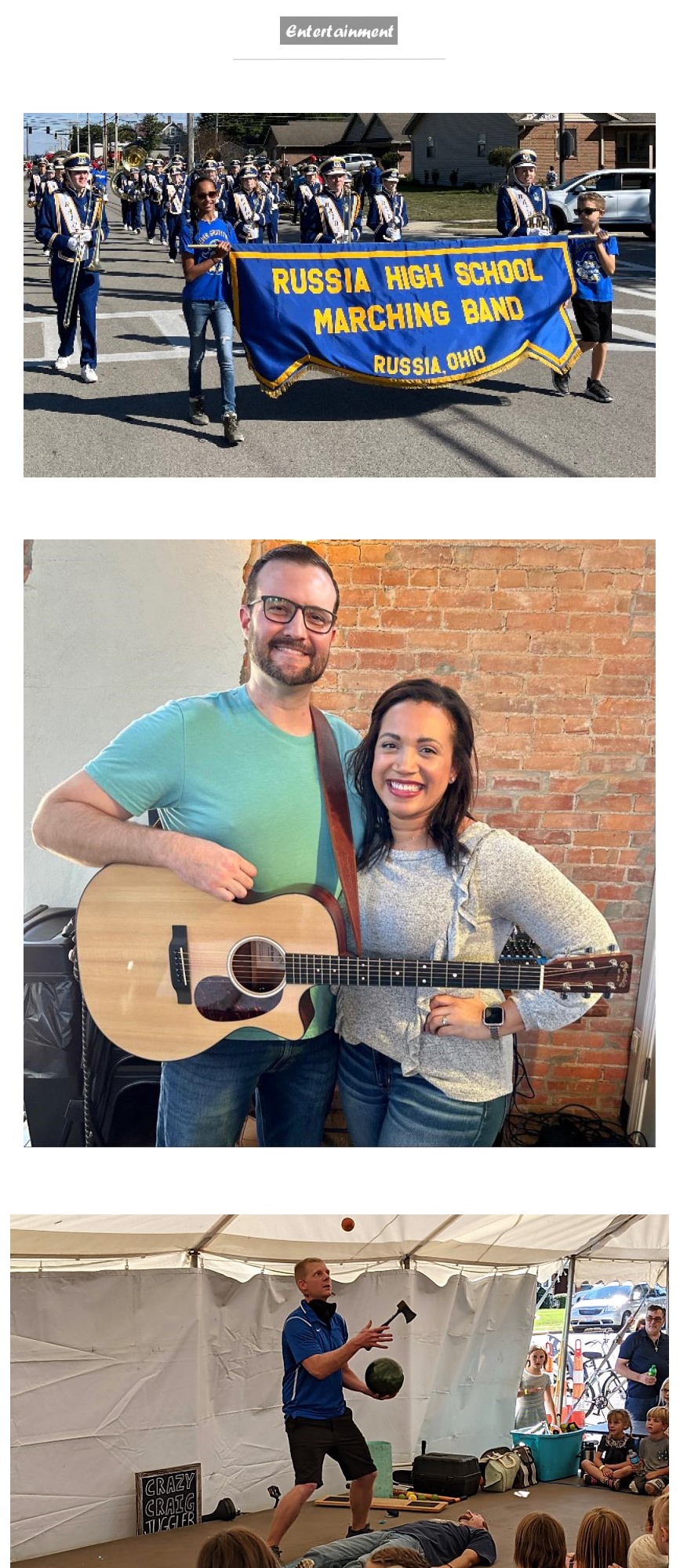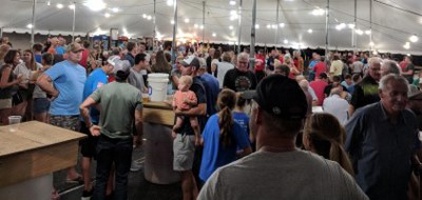 Sunday 4:30pm - Crazy Craig Juggler!

Sunday 3:00pm - Careflight Fly In and Demonstration!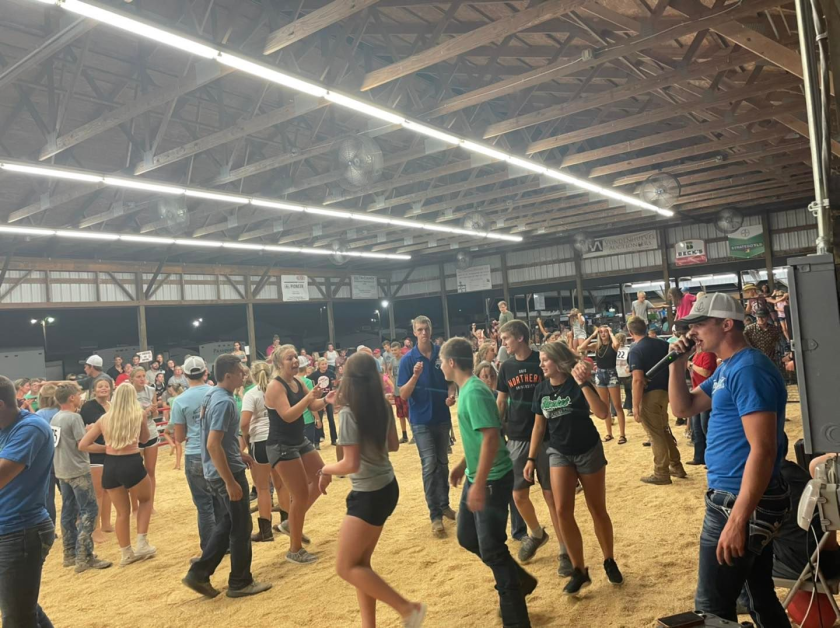 Saturday 7:00pm - Russia Baseball Team State Championship Ring Presentation

RUSSIA HOMECOMING
FESTIVAL

Sunday 6:00-7:30pm - Acoustic music by Danny Schneible!

Saturday 6:00 - Russia High School Band performs!

Sunday 7:30pm - Square Dances by Carson Regula!

Sunday 8:00-11:30pm - Music by Roger DeMange and Rick Heyne!

2022