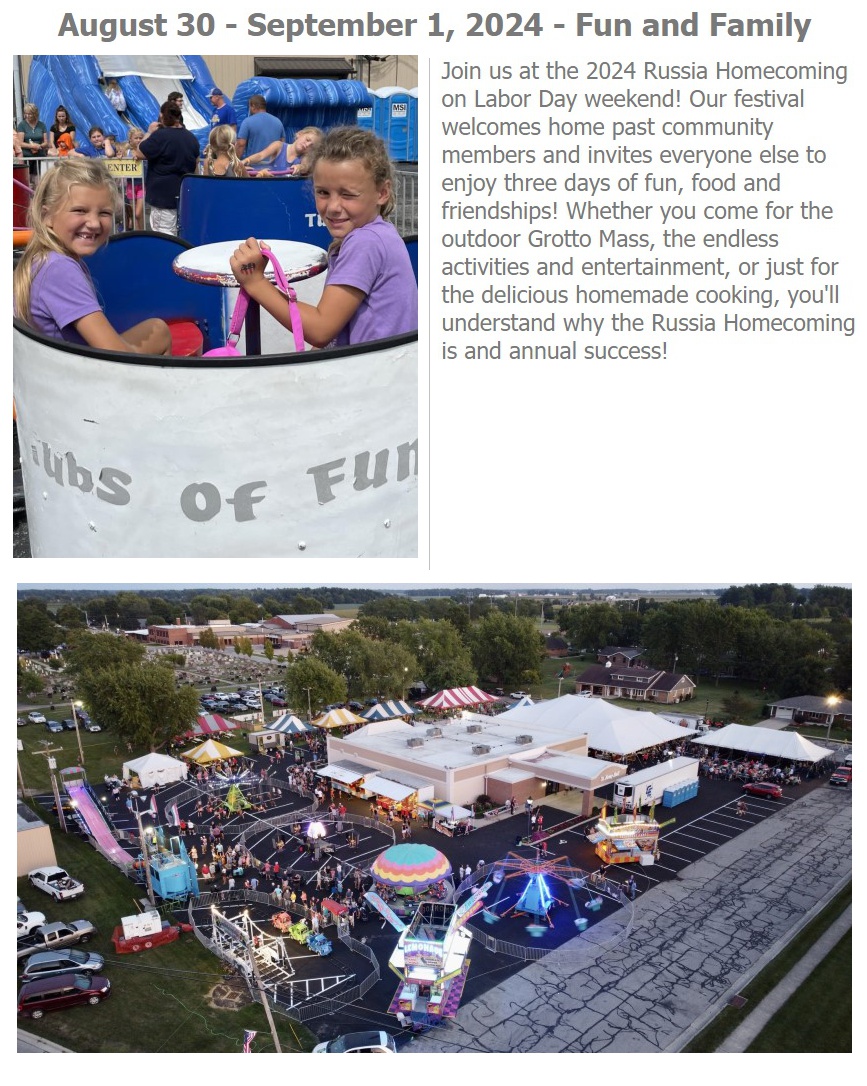 Come and join us at the 201
8
Russia Homecoming on Labor Day weekend! Our yearly celebration takes place on the grounds of St. Remy Hall in Russia, Ohio! The festival welcomes home past community members and invites everyone else to enjoy a weekend of fun, food and friendships! Whether you come to attend the outdoor Grotto Mass or just for the delicious homemade pies & cakes, you'll understand why the Russia Homecoming is an annual success!


OUR 2018 RUSSIA HOMECOMING SPONSORS!


RUSSIA HOMECOMING
FESTIVAL

August 31 - September 2, 2018

New this year!